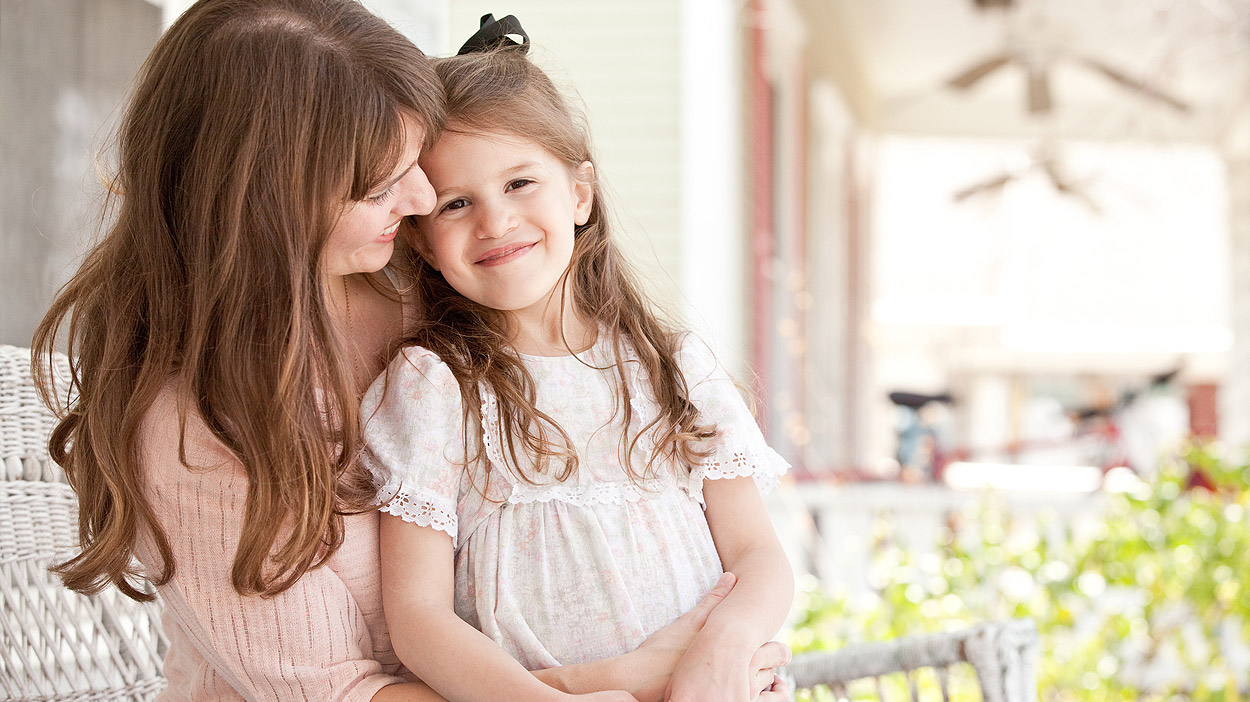 Alice Gray tells the story of a young mother who came home after a long, hard day. Her little girl ran out of the house to greet her. 
"Mommy, Mommy, wait until I tell you what happened today!" After listening to a few sentences, the mother responded by saying the rest could wait until later. She needed to get dinner started. The little girl looked for opportunities to continue her story, but the phone rang and her mom talked on the phone while she got the meal ready. During the meal, other family members' stories were longer and louder than the little girls. She tried again after the kitchen was cleaned, but then mom had to help her big brother with his homework. Then it was time for her to get ready for bed. 
Does this sound familiar?
The mom came to tuck her little girl in. Even then she seemed rushed and wanted her to quickly say her prayers. As she bent down to tousle the little one's curls and to kiss her soft cheek, the child looked up and asked, "Mommy, you do love me even if you don't have time to listen to me, don't you?" That's a question that will slow you down. It's a feeling every parent struggles with—balancing the demands of life and quality time with your family—time that's not rushed, where you can really concentrate on those you love. 
1 Peter 1:22 profoundly says: "Love one another deeply, from the heart."
Now it's up to you to figure out how to do that: to love deeply from the heart. Slow down and love on someone today. God will help you, if you just let Him.
The KLRC Blog
Learn more about KLRC's upcoming promotions and events, get the latest station updates, see who KLRC is highlighting in our communities, and hear some occasional encouragement from our partners in ministry!
Archives