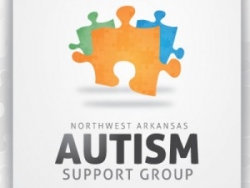 Locations: 1200 W. Walnut, Rogers
Phone: 479-925-4044
Website: http://www.nwaautismsupport.com
About: Northwest Arkansas Autism Support is a nonprofit organization founded in 2002 with an all-volunteer staff, many with autistic children themselves, and intend on providing guidance and support for area parents. The support group averages about 30 people and meets the second Tuesday of each month. Our eight-member board of directors also meets monthly and includes teachers, lawyers, government officials and corporate executives, all touched by autism in some way.
Services: NWA Arkansas Autism Support Group provides support for many families.
Volunteer Opportunities: You can provide support through donations or find out how you can help by contacting them through their website.